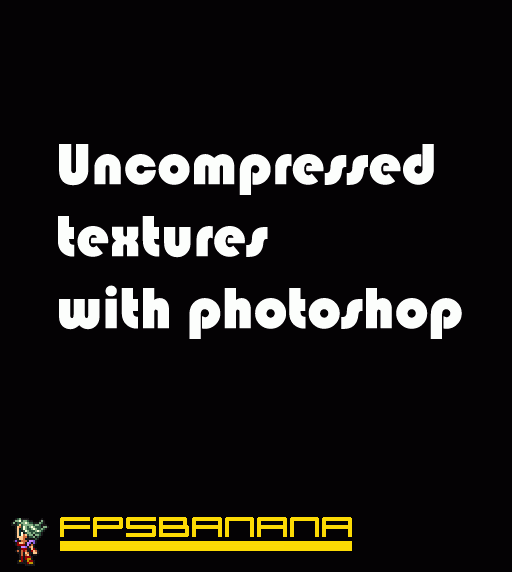 What you need for this tutorial:
Photoshop
Vtf Plugin
Note: I recommend to increase the texture size to 2048x2048 before skinning. Tries revealed little to no quality lost. Note2: Using this dramatically increase the texture quality but incredibly increase the texture size.
When you are about to save your texture, save it as a vtf, then choose in "template": Uncompressed texture. Leave the rest like it is. There. You just made an uncompressed texture. Increasing the texture size help a lot. But increasing the texture size only won't do the trick.
Runningdagger