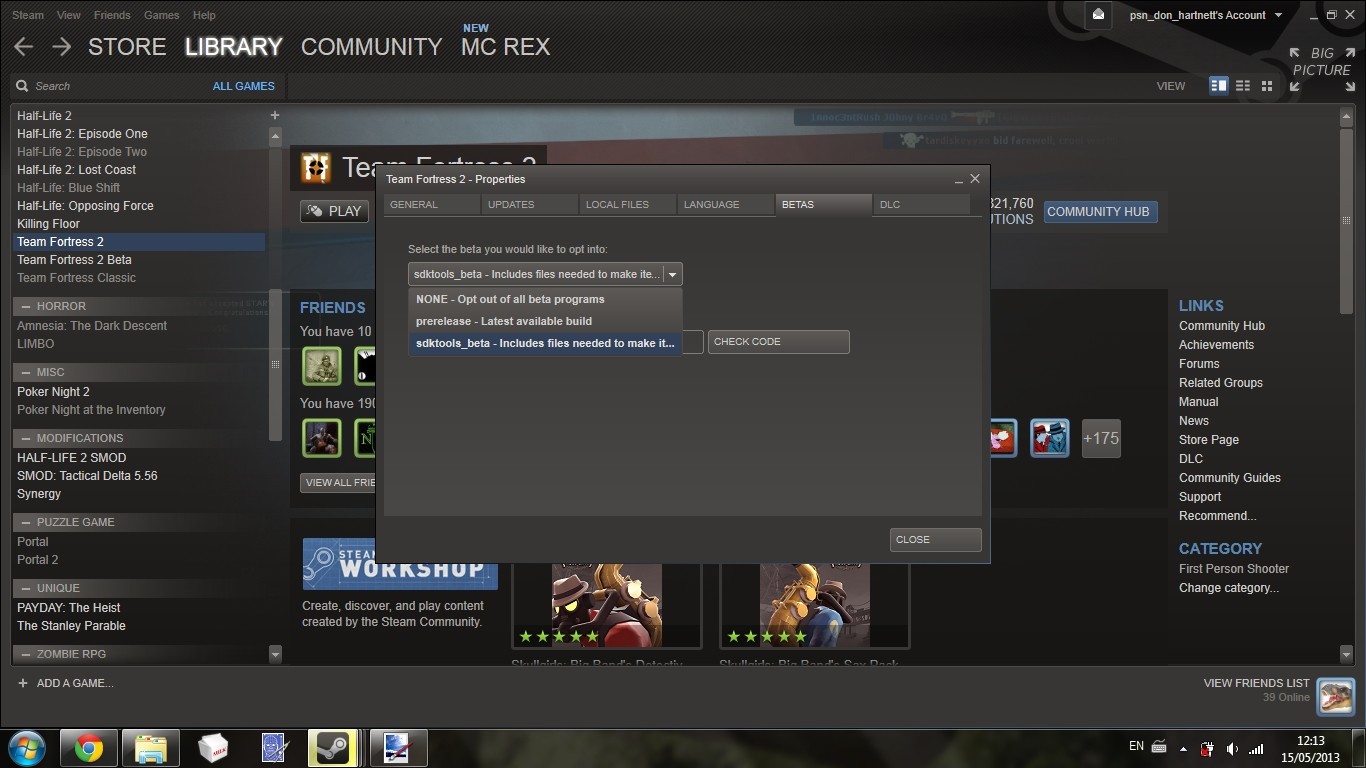 This tutorial is because while some people opt in for the beta, and run the .bat files, they still cannot use HLMV or Hammer, so I'm just going to hit two birds with one stone because it only splits up into the two at the end.
Open up your Games Library, and scroll down to TF2. Right click on it, go to properties, the beta tab, and click on the drop down list. Click on sdktools_beta. A few seconds later a download should be completed.
Go to your common/Team Fortress 2/bin, and find two .bat files. Depending on which one you want, or both, execute their .bat files. A command promt window will appear for a second or so and dissapear.
It still won't work through Steam and the SSDK, so you need to create a shortcut to the .exe of either one of them, or both, and place it wherever you'd like. Use these to start them rather than the SSDK.
If HLMV doesn't work and you tried everything its still trying to go to name/team fortress 2/tf which only contains movie props now. And its also trying to find the .gcf's too, so if you do open it whenever you try to open a model or a folder that goes more than one folder deep past the root, it will say it doesn't exist. If this is happening, back to SSDK.
Start it up, make sure it's on Source Engine MP, and Team Fortress 2. Go down to Edit Game Configurations and click on it.
A new window will appear, and a dropdown list with TF2 already selected will be in it. Click the edit button at the bottom of said window, and yet another window will appear.
Here you can change the name of the TF2 configuration, which you shouldn't be doing in the first place, and the path is searches for. As you can see, it is probably still trying to go to name/team fortress 2/tf. Change that to common/Team Fortress 2/tf.
Now, get out of SSDK because you shouldn't be using that anymore to launch HLMV.
Using the shortcuts, you should be able to use HLMV and hopefully use Hammer.
If something doesn't work, tell me.