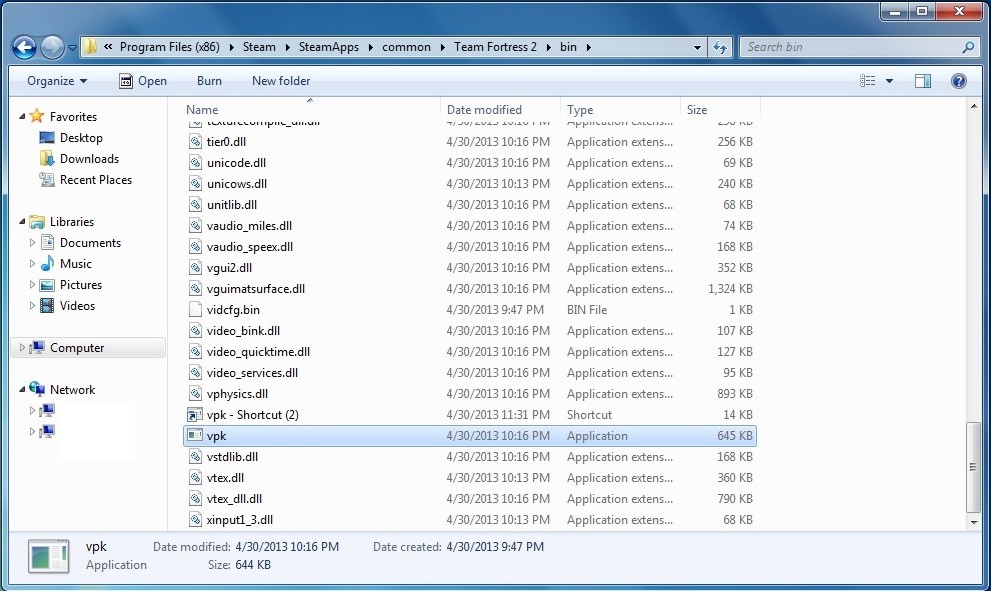 First locate vpk.exe it should be located here:
C:\Program Files (x86)\Steam\SteamApps\common\Team Fortress 2\bin.
Next you'll want to make yourself a shortcut on your desktop.
Step Two, you'll want to make sure you have your files in this order: \tf\custom\Your skin or textures\. Put your materials, models and the lot in there.
For the last step you'll want to take your folder, whatever it's called and drag and drop it on top of your vpk.exe shortcut, it will be a vpk now like in picture 2. After you're done with that, just drop the vpk in to tf\custom.
You don't really need vpks, but it is recommended to do so anyway, because the game will read vpk files faster than folders.