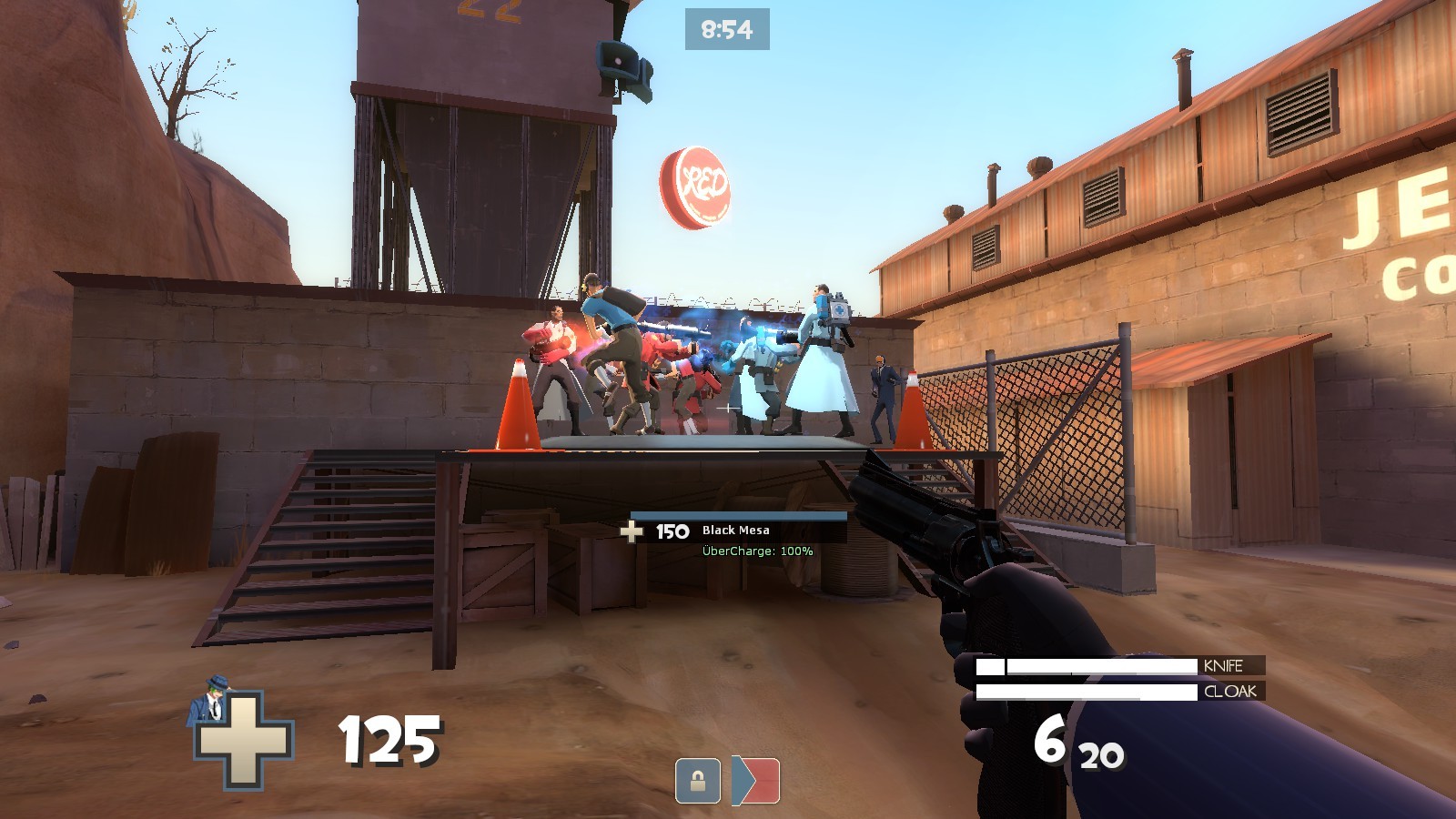 This tutorial will show you how to make the training bots in TF2 act...strange.
Go to "Create New Server" and load up any map. (Best to use ItemTest, but that's my choice.)
Open the console by pressing '~' (If it doesn't work, got to Options, Advanced, Enable Developer Console.)
Type 'sv_cheats 1' (without quotes) and then type 'bot -team red -class scout' (without quotes.) This will spawn a RED Scout.
If you want a blue demoman, then type 'bot -team blu -class demoman' (without quotes) BTW I did not make a typo with 'blu' that's how you actually type it down. Now repeat this process until you have all 9 classes spawned.
Type in the console 'mp_teams_unbalance_limit 30' (without quotes.)
Type in the console 'bot_mimic 1' (without quotes.)
Holding the MOUSE1 (Left Click) the bots will start attacking. Make sure you do this.
Quit the server and then start up any Training map on the Offline Practice.
Join any team and wait until the setup time has gone down.
PROFIT!
The bots will not attack the player or any other bots! They act very stupid.
CAUTION: Spies, Pyros and Snipers are a threat to you still! Kinda;
The Spies can still Backstab you, but they only face in one direction, so it's hard for them to kill you.
Snipers only aim at the walls. But if he takes his melee out, he will attack!
Pyros are the most dangerous, as they will still use their flamethrowers! They're kinda like the Spies, they'll turn to you, but it takes them a bit to attack.
This is my first tutorial, so hopefully I didn't do so bad.
BTW, anyone else think that the first screenshot looks like a Raveparty on the Control Point?