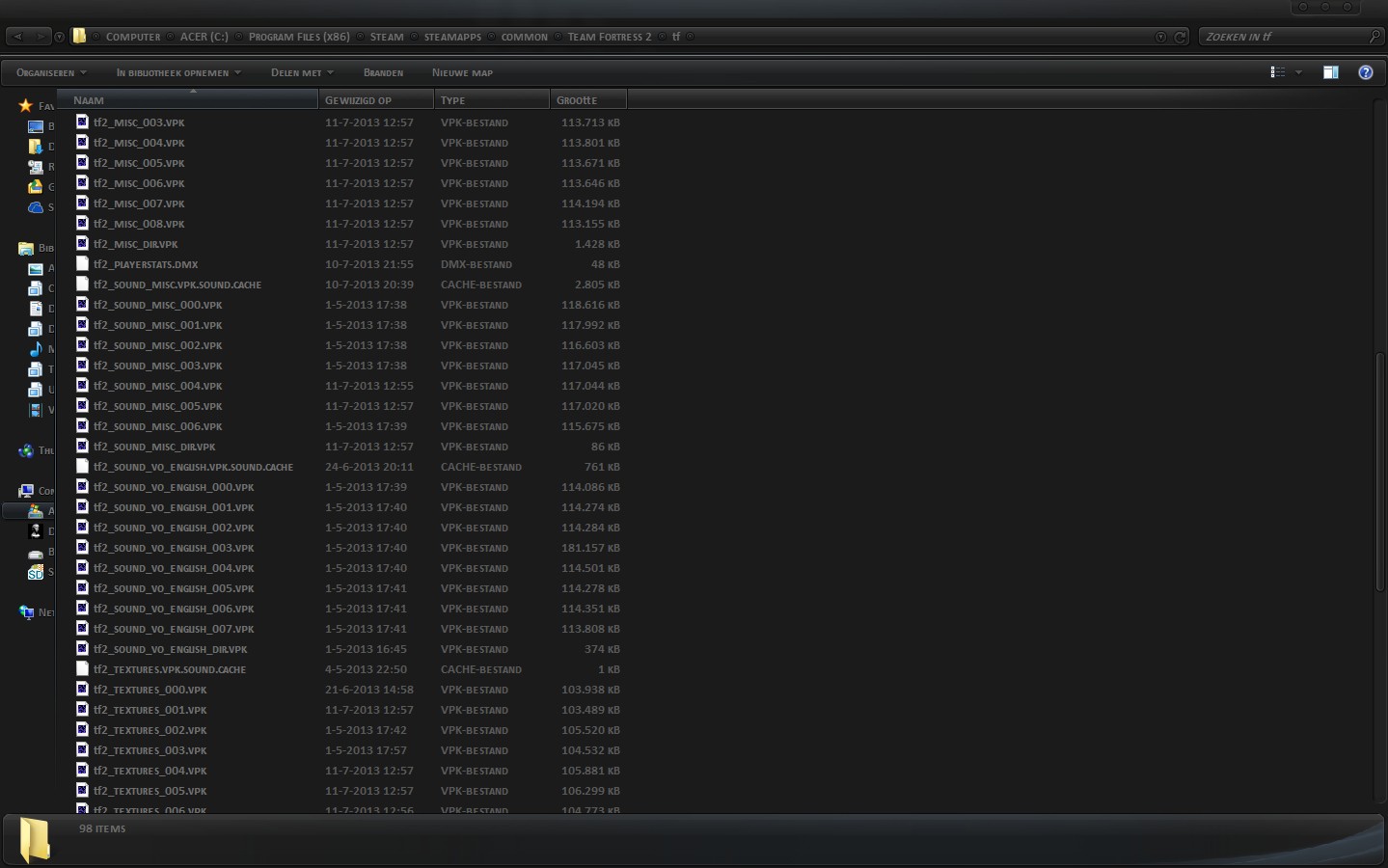 Custom Sounds in Team Fortress 2
Made because i found out how and there wasn't a tut that i could find
Download the program GCFScape. This allows you to see the way tf2 files are laid out.
Go into steam>steamapps>common>team fortress 2>tf. You should now see many files labeled as VPK files. Open the one that says "tf2_sound_vo_english_dir.vpk" with GCFscape. (Screenshot A)
Locate the sound you want to replace/ modify. Usually found in TF>sounds, then whatever category your sound is in. For example, to replace "GOTTA MOVE THAT GEAR UP!" with something, look it in root>Sounds>vo ("vo" stands for "voice" or "vocalization") for the file.
Convert the sound file you wish to use into a .wav file with dBpowerAMP music converter available here. The wav should be converted with 16bit, 44100 Hz, 2 channel settings
Rename your custom sound with the name of the file you want to replace (e.g. "Engineer_moveup01.mp3").
Save the sound in the same directory in a new custom folder with the same file name in your tf folder (Not in the vpk). If the file path does not exist, create the needed folders. This will overwrite the sound in the vpk with the sound in the Team Fortess 2 folder in-game.
Open tf2 and load yourself up a map, then use whatever means to trigger the line you replaced. Consider asking a friend to help if it is a response such as "set on fire".
If the file did not play correctly, delete the .wav from steamapps and start over