Jarate is a thrown jar that splashes upon impact. When splashed on enemies, they take 35% more damage for a period of time. Jumping in water will wash off Jarate. Jarate is also able to short out Spies' cloaking devices. When used on teammates, Jarate will extinguish any fire effects.
Also a comic.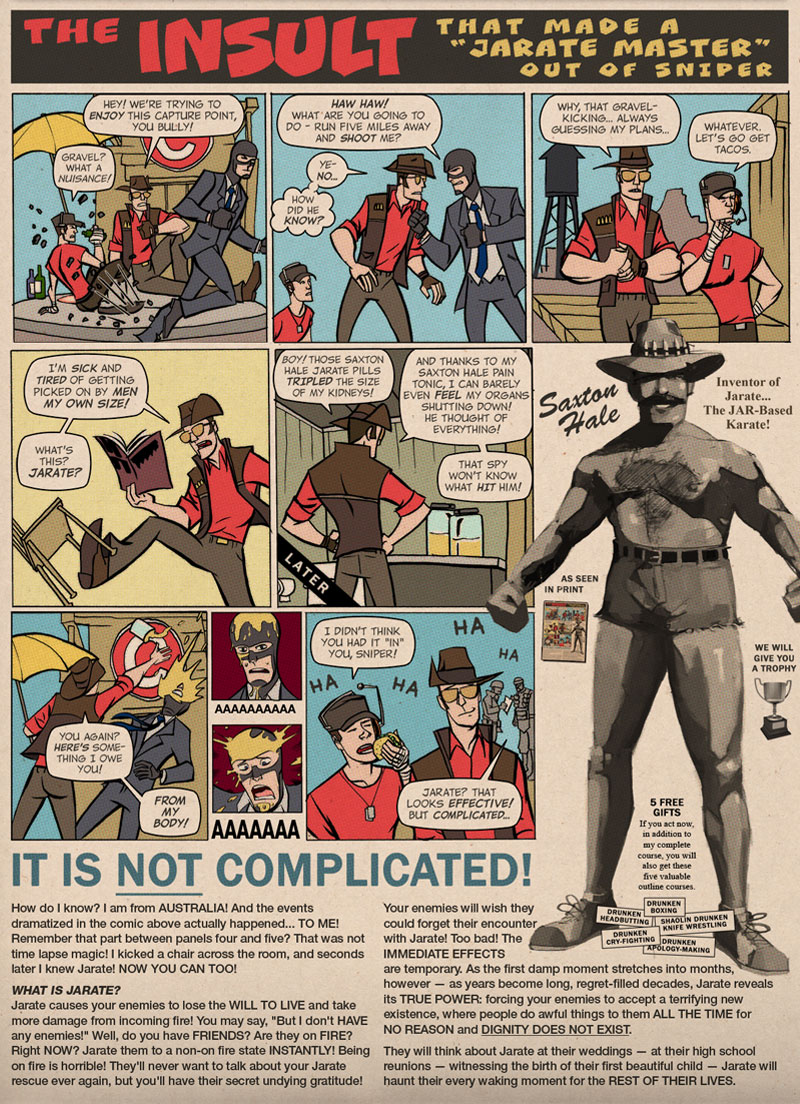 AND the sniper achievements.
So I guess I was wrong.
Maybe the prank all along was that it wasn't a prank.