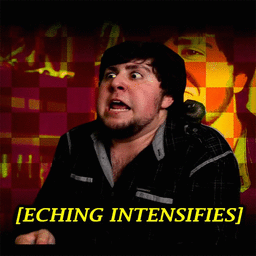 Made from this video: http://www.youtube.com/watch?v=BGUaLTLiFLc
I really liked the pulsating 'Ech Intensifies' animation, so I made it into a spray for all the Jontron fans!
Comes with two versions, Smooth and Fast. Smooth has more frames for a better animation but loops slowly, and Fast has less frames to loop faster but looks choppy.
Both versions can be previewed as gifs here: http://imgur.com/a/0aT4D. Please don't use the preview pics to judge the speed (it's most likely wrong), but instead to compare how many frames they have.