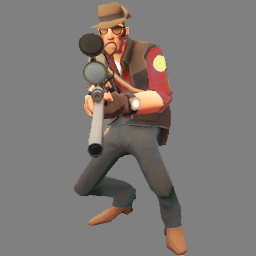 Team Fortress 2 Spray Installation Instructions: 10/20/07
Red Crouching Sniper
Unzip and copy the .vmt and .vtf files into this directory:
X:\Valve\Steam\SteamApps\YourSteamName\team fortress 2\tf\materials\VGUI\logos
If the sub directies do not exist create them.
Once in the game, import the spray from the Option\Multiplayer Menu and it will show up in your Spray list.
A newly selected spray will not load until the next new game you start.
Decoy Art By Valve
SYD BARRETT